Meet Sarah!
Hello! That's me down there, Sarah, the one behind the lens at Swoonbeam. A little about me: My photography journey began when my first son was born, almost five years ago. Looking back, I definitely fit the definition of "mom-tographer." That is where my passion for the art began. My love and addiction for the camera only grew from there and by now my kids are sick of seeing a camera in their faces! Ha! 🙂 My background prior to that was very scientific; having a Master's in Nursing degree.
My style is very earthy, natural and fun. Candids are what really get me! My studio is located Downtown Neenah and offers a comfortable and relaxing environment perfect for newborn & child sessions. Wisconsin weather, especially in winter, can be a gamble, but I truly love outdoor sessions and am willing to brave the weather if you are 🙂
What can you expect from a session with me? Coffee, conversation, fun, but most importantly you will be given art of those you love to cherish for a lifetime.  If you are interested in booking, please use the contact tab above, or email sarah (at) swoonbeam (dot) com.
All the Best,
Sarah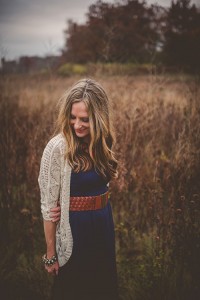 photo credit :: Blue Dandelion Photography